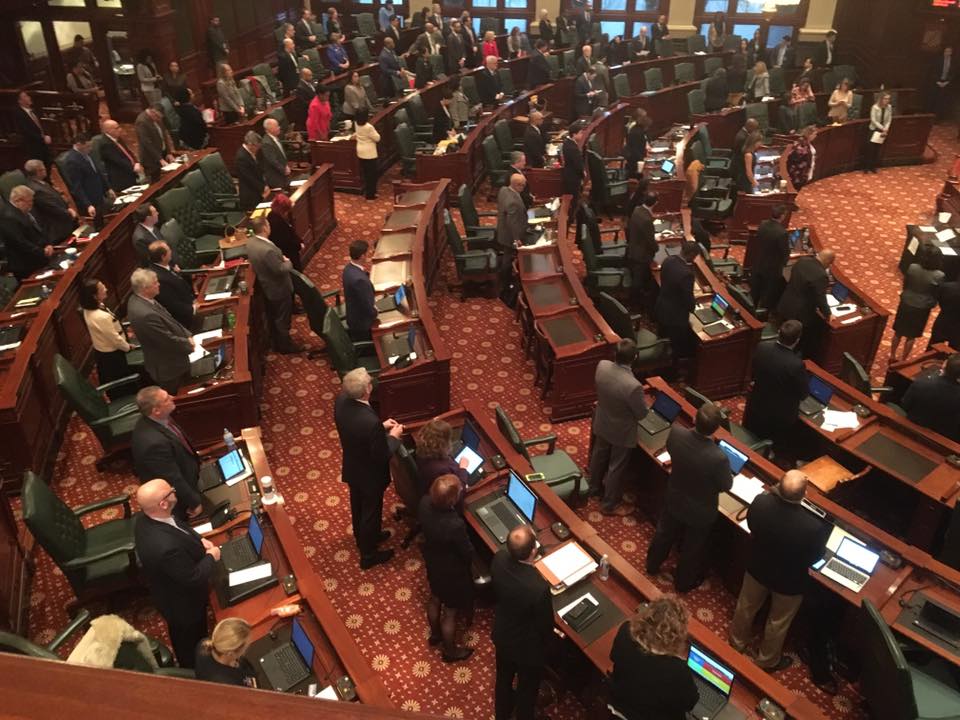 Today, State Representative Tom Weber (R-Lake Villa) and the Illinois House of Representatives paused floor proceedings for a moment of silence to honor the life of Illinois State Trooper Christopher Lambert.
Trooper Lambert, who also served our nation in the U.S. Army, was struck and killed by an intoxicated driver when he stopped to help those involved in a car accident on I-294.
To learn more about Trooper Lambert and his service, Click Here.