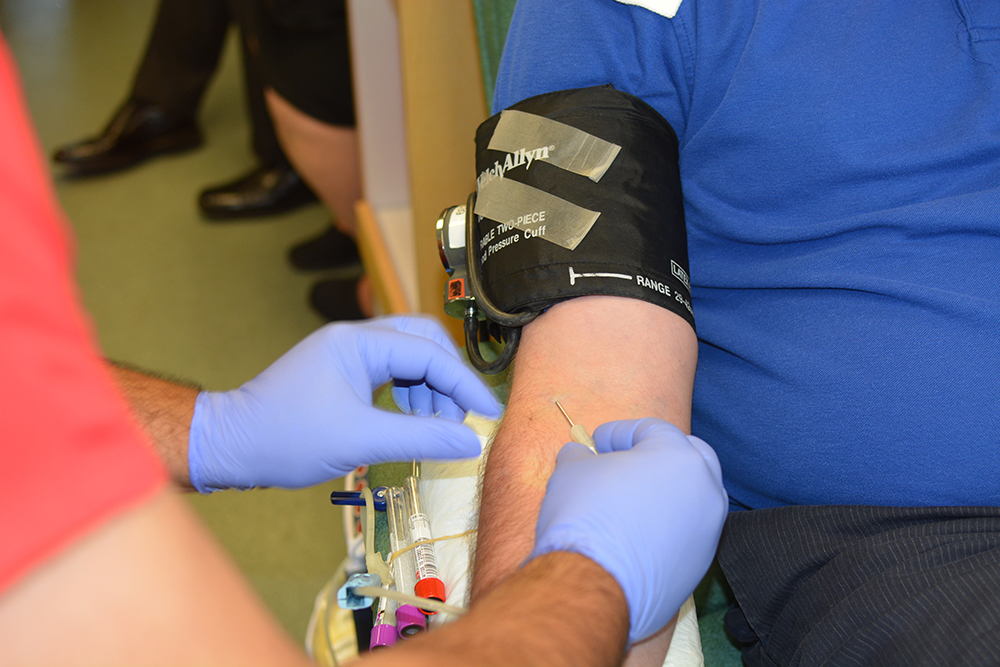 State Representative Tom Weber (R-Lake Villa) is partnering with the Village of Fox Lake and Vitalant to host a blood drive and food collection event on Tuesday, August 4. To ensure the safety of blood donors in light of COVID-19, donors will need to sign-up for appointments in advance, no walk-in donations will be accepted. During the blood drive, donations of non-perishable food will also be collected to benefit the Grant Township Food Pantry.
WHAT:
Blood Drive & Food Collection Event
Donations by appointment only
WHO:
State Rep. Tom Weber, Village of Fox Lake, Vitalant, local residents
WHEN:
Tuesday, August 4
8 a.m. to 2 p.m.
WHERE:
Lakefront Park Building
71 Nippersink Blvd, Fox Lake, IL 60020
DETAILS:
Blood donation by appointment only – Please call Vitalant at 1-877-258-4825 or register at www.vitalant.org using search code 520D.
Face coverings are required for all donors and free antibody testing will also be offered for donors. For more information, contact Rep. Weber's office at 847-629-5439.