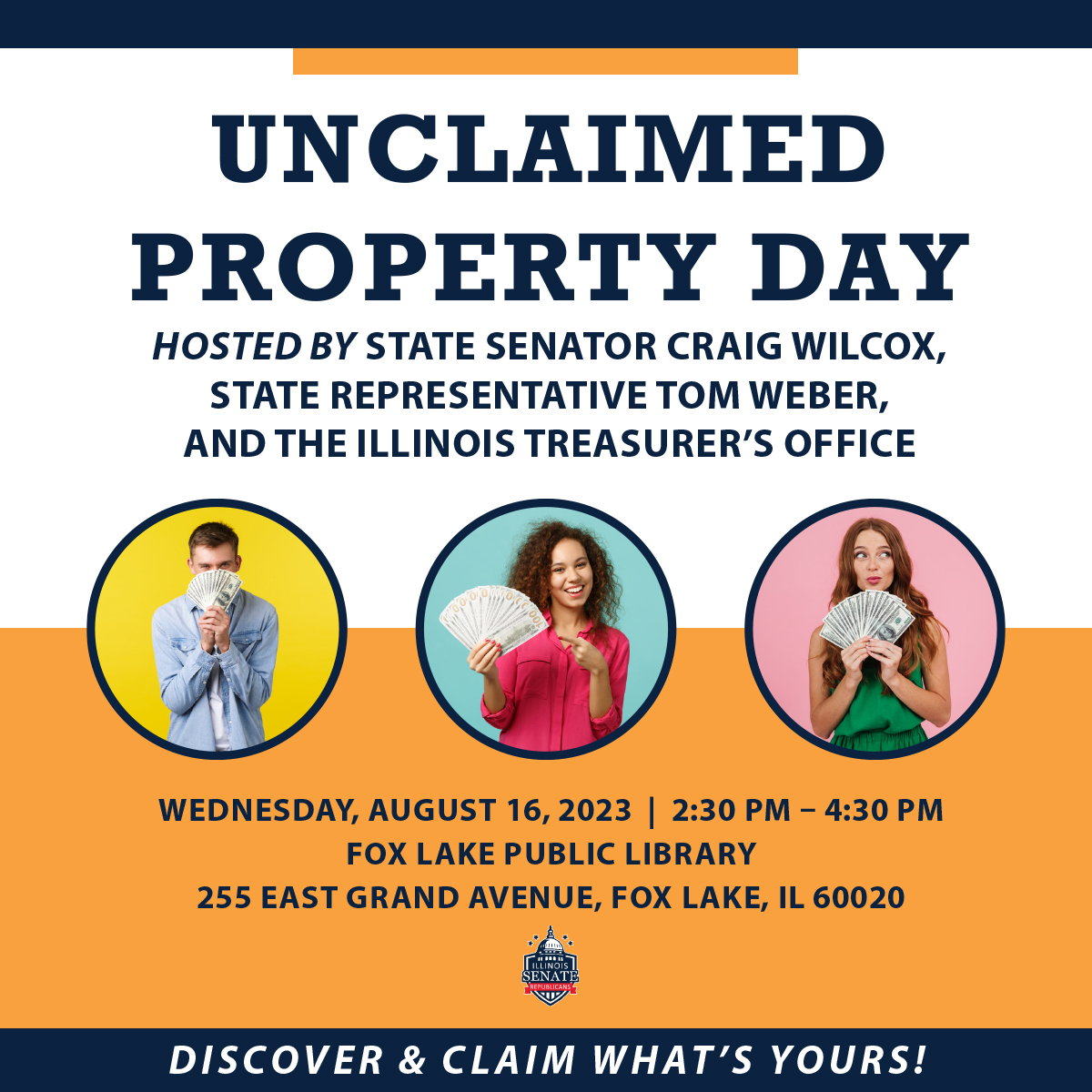 Join State Representative Tom Weber and State Senator Craig Wilcox for an Unclaimed Property Day with the Illinois State Treasurer's Office. The Treasurer's office has $3.5 billion in unclaimed property owed to Illinois residents. The state could be holding inheritance money or funds from a forgotten bank account that belongs to you. Stop by to see if you are owed money and to receive help filing a claim.
Wednesday, August 16
2:30 p.m. to 4:30 p.m.
Fox Lake Public Library
255 East Grand Avenue, Fox Lake, IL 60020
For questions, call 847-629-5439.