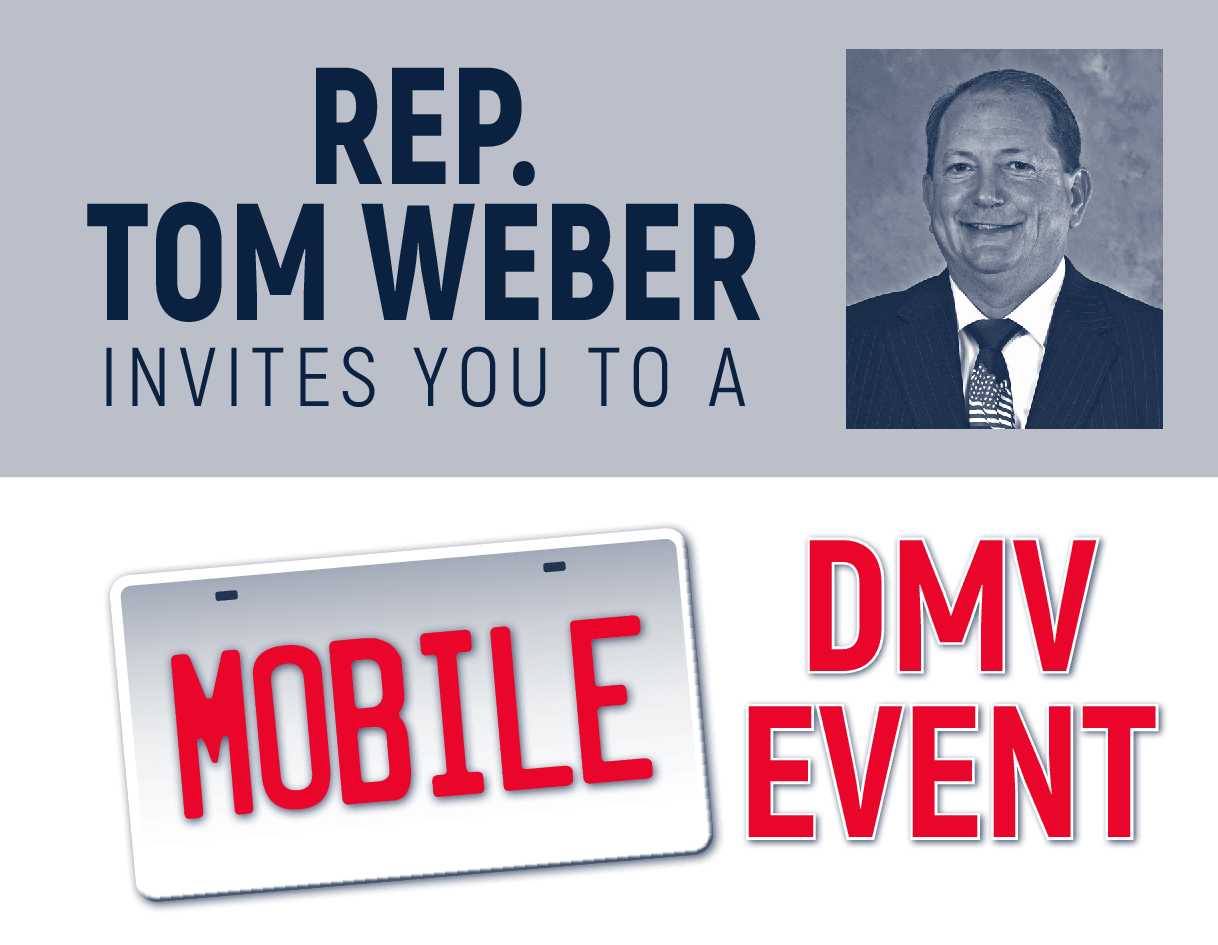 All appointments have been filled for this event. To be added to the waitlist in the event of a cancelation, please call Rep. Weber's office at 847-629-5439. Walk-ins will be accepted for License Plate Renewals.
State Rep. Tom Weber invites to a Mobile DMV event with the Illinois Secretary of State's Office.
REGISTRATION REQUIRED SERVICES:
• Driver's License
• State ID Card
• REAL ID
ADDITIONAL SERVICES OFFERED:
• License Plate Renewal Stickers
• Organ & Tissue Donor Registration
(only with license/ID application)
• Seniors age 65+, no charge for state ID
Seniors ages 78+ must visit a Secretary of State Driver Services facility to renew driver's license.
Visit WWW.ILSOS.GOV for identification requirements.
All payments must be made by check, credit card, debit card, or money order. NO CASH ACCEPTED.
For additional questions or to register by phone, call 847-629-5439.