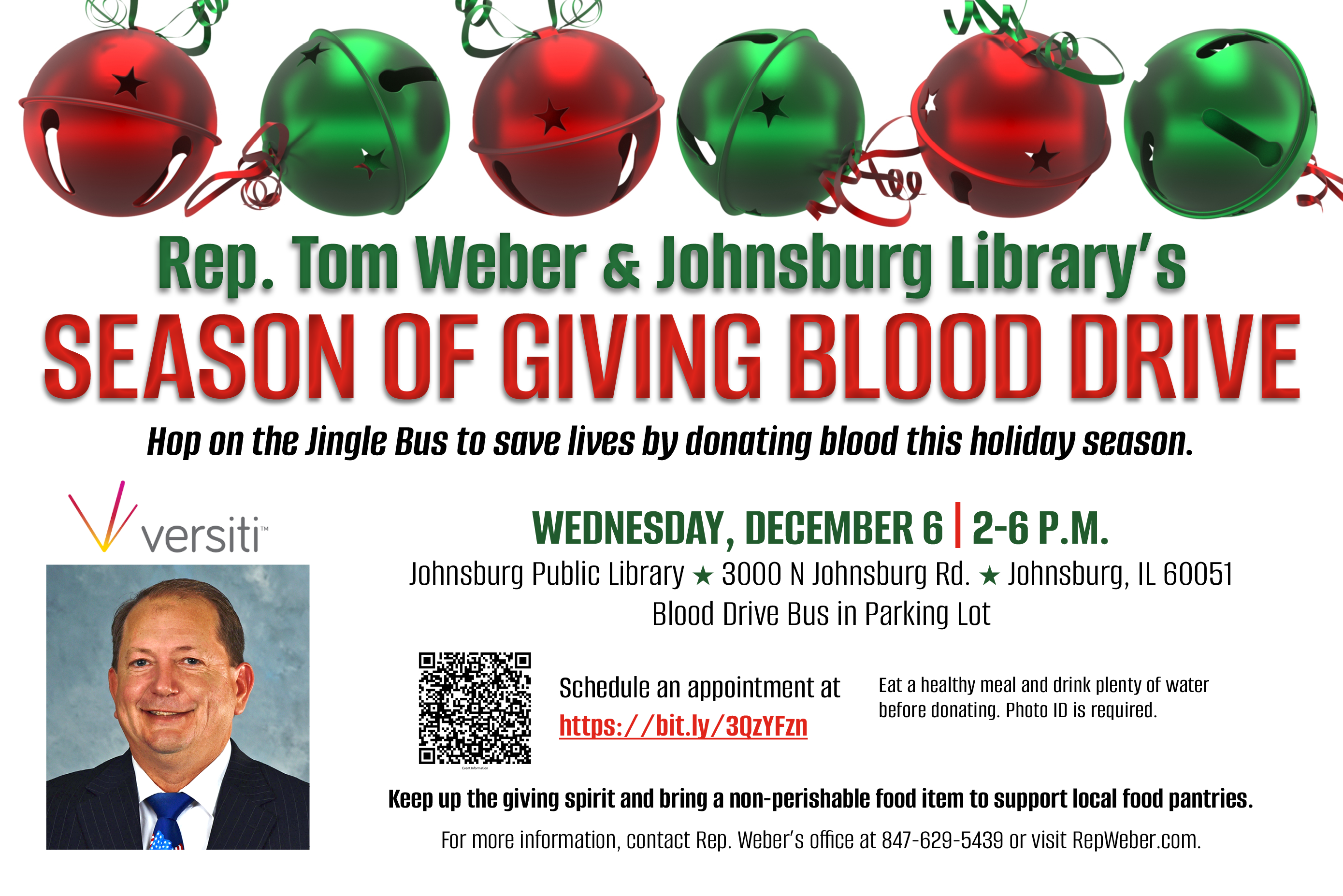 Rep. Tom Weber & Johnsburg Library's Season of Giving Blood Drive in partnership with Versiti.
Hop on the Jingle Bus to save lives by donating blood this holiday season.
Wednesday, December 6
2 p.m. to 6 p.m.
Johnsburg Public Library
3000 N Johnsburg Rd, Johnsburg, IL 60051
Blood Drive Bus in Parking Lot
Schedule an appointment at https://bit.ly/3QzYFzn. 
Eat a healthy meal and drink plenty of water before donating. Photo ID is required.
Keep up the giving spirit and bring a non-perishable food item to support local food pantries.
For more information, contact Rep. Weber's office at 847-629-5439.