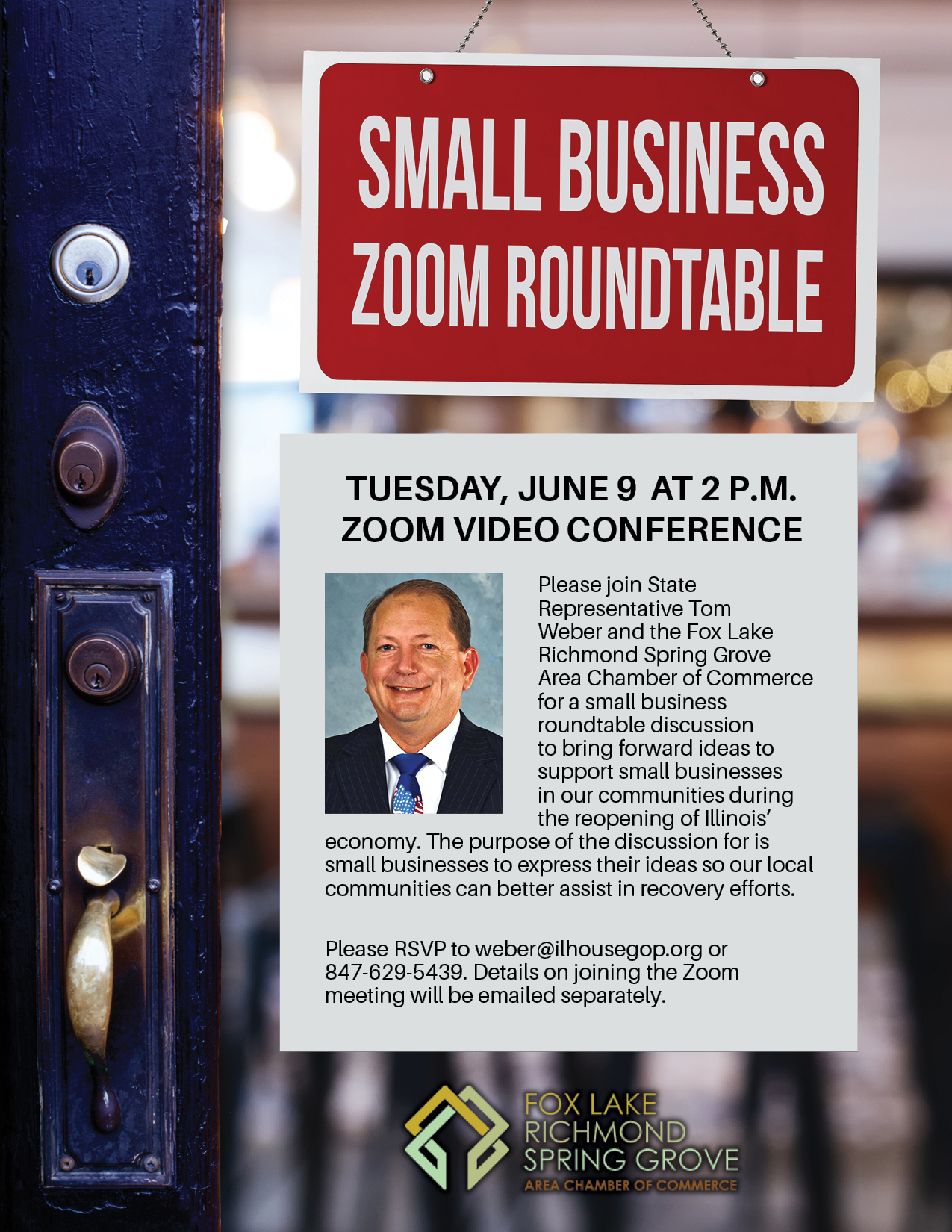 Please join State Representative Tom Weber and the Fox Lake Richmond Spring Grove Area Chamber of Commerce for a small business roundtable discussion to bring forward ideas to support small businesses in our communities during the reopening of Illinois' economy. The purpose of the discussion for is small businesses to express their ideas so our local communities can better assist in recovery efforts.
When: 2 p.m. on Tuesday, June 9
Where: Zoom Video Conference
Please RSVP to weber@ilhousegop.org or 847-629-5439. Details on joining the Zoom meeting will be emailed separately.